BAATHHAUS was a collaborative multidisciplinary project that spanned from 2009-2015 in Chicago. Hungry to share queer life experiences in a performative way while winking at the art-school-industrial-complex in Chicago, Dan Foley, Patrick Andrews, and Jesse Young originally formed DAAN.
Later adding a drummer, Jesse Hozeny, and live instruments, we changed our name to BAATHHAUS and grew to become a multimedia-infused live performance project.
All performances were programmed in Ableton Live. Using Ableton I was able to manage and schedule the availability of certain software synthesizers for 3-4 MIDI controllers when needed by performers during the show, as well as playback and harmonies at the push of a button.
I researched ways to incorporate light and light-as-sculpture into our live shows with all cues firing from within Ableton. Engineering lighting control via MIDI-to-DMX, I was able to execute perfectly synched lighting cues for every song, even allowing for our synthesizers to fire lights at will. 
We were invited to perform at the inaugural Stargayzer Festival in 2014 in Austin, Texas. We shared the bill with Austra, TR/ST, SSION, Big Freedia, CHRISTEENE, Peaches Christ, Xiu Xiu, and JD Samson. 
BAATHHAUS also opened for CSS, Big Freedia, and Diamond Rings.
We released two music videos with the help of crowd-funding. "Cave Song" directed by KT Isaacson and "Ascension" directed by Stephen Cone.
BAATHHAUS performed for/at
Rubber Gloves Rehearsal Studio
FOKL Center
Jackhammer
Elbo Room
Scarlet
Spin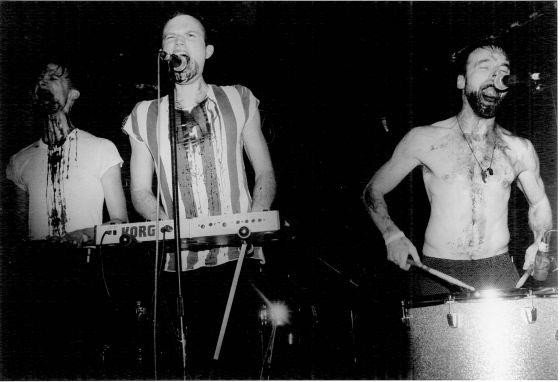 We ended the project with a release of a full-length studio version of our live show in September 2015.